Music for Seniors
Music for Seniors is a very successful concert series for senior centers, nursing homes,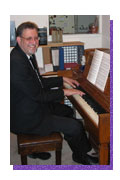 and assisted living facilities. Featuring acclaimed pianist Elliot Nadel, the program repertoire consists of pop standards, jazz, swing, show tunes and sing-a-longs from the 1900's through the 1960's.
Since 2001, Elliot has given hundreds of Music for Seniors concerts. Tunes include such standards as Misty, Ain't Misbehavin', Body and Soul, Over the Rainbow, Autumn Leaves, Moon River and Goodnight Irene . Elliot performs for seniors of varying ages and physical conditions. His music triggers memories and touches chords with nearly everyone.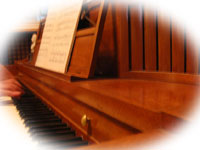 Sometimes in a nursing home performance someone who hasn't said anything in months, will suddenly smile in recognition and start to sing.

Elliot took six years of piano lessons when he was a kid and otherwise has no formal training. In addition to his Music for Seniors concerts, he is the Bandleader of the Velvet Swing Big Band, and plays regularly with The Tenor Band, The Rhythmaires, and The Dick McConville Quintet.



To know more about Elliot, just click here to access his Biography